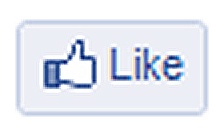 Yesterday, Facebook filed for an initial public offering (IPO) for something like a bagillion dollars. It will make Zuck (yeah, we're tight like that) and the crew into billionaires. Must be nice. But, if you dig a little deeper than the headlines and the hoard of cash, Mr. Z writes an investor letter that doubles as a short manifesto to corporate America. I wonder if others will listen…
If you haven't read that letter yet, check it out here. If you want the CliffsNotes version and the Better than Average spin on it, keep reading.
He starts off about how Facebook's mission is to make the world more open and connected. Ok. That's nice. He continues that he wants to strengthen how people relate to each other, connect to businesses, and change government and social institutions. The kid's got balls.
Towards the end of his missive, he gives some good nuggets into the Facebook philosophy. This is where Facebook makes the argument to be the quintessential Better than Average company.
They call their approach to management and company culture "The Hacker Way". "Hacker" is used as a term for "tinkerer" or as he puts it, "building something quickly or testing the boundaries of what can be done." It is a process for continuous improvement and iteration and a belief that nothing is ever complete. Are your ideas complete or continuously evolving?
At Facebook, they don't debate ideas for days. They prototype it and see what results. Around their offices, you'll hear, "Code wins arguments." They don't believe that the guy with the most important title gets to make the decisions. Whatever is demonstrated to work best wins the day. Another mantra is, "Done is better than perfect." Always be shipping. Is your innovation stifled by debate?
Zuck also lists Facebook's five core values, which are Focus on Impact, Move Fast, Be Bold, Be Open, and Build Social Value. Essentially, the company tackles the biggest problems first, grows in size without slowing down (unlike most other companies), encourages risk taking expecting to be wrong sometimes, provides employees access to information to make the best decisions, and builds real value for the world. Wow! Those are good. What if every company did the same? What might happen?

Regardless of the money, the privacy issues, and the colossal waste of time that you spend flipping through Farmville posts, Facebook as a business could be the quintessential Better than Average company.
What do you think? Respond below.
QUESTION FOR YOU –
How is your company like Facebook?
SOMETHING FOR YOU –
For the awesome first chapter of the forthcoming book Better than Average: Excelling in a Mediocre World, send an email to me and you score it for free!
_____
Todd Brockdorf
Better than Average Guy
Author, Speaker, Consultant
[email protected]