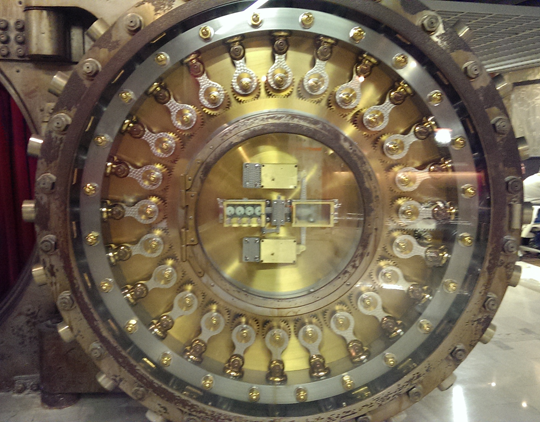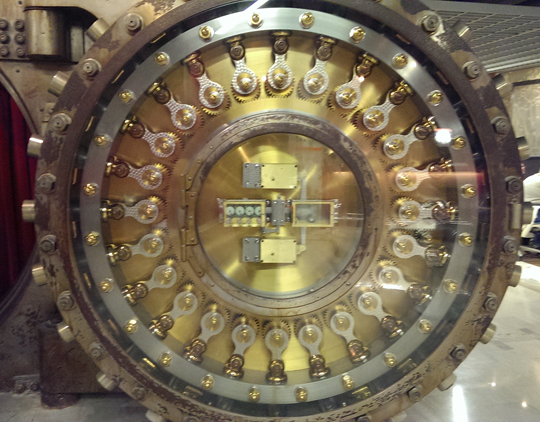 Workplace culture change is difficult. There's no question about it. Workplace culture is, by definition, a set of norms under which the company functions. So how can we effectively change a company culture?
In speaking with Melissa Price, the Lady of the Vault, Keeper of the Coffee, (aka CEO) of dPOP!, she often encounters corporate leaders who believe that workplace design is the answer to changing company culture. Her organization creates beautiful spaces "that inspire creativity and productivity within the workplace."
While good office design and inspiring spaces can create a certain look and feel for an organization, as she will admit, office design itself cannot change a company culture on its own.
So if it is not workplace design that can change company culture, how can we create a sustainable corporate culture change?
Because "workplace culture" derives from a set of norms within the workplace, we need to look at changing those generally accepted sets of "normal". In other words, we have to look at human nature.
We want to belong. We want to be part of the team. We want to blend in. To change workplace culture, we need to build a community that will reflect the new normal.
The development of this community should be centered around the four areas that create culture.
People
Corporate culture change comes from within. While a workspace in and of itself can hamper or foster work culture, ultimately, it is up to the organization's leaders to create change. Leaders are not necessarily the people with fancy titles. Leaders are those within the community that have enough social clout to affect change.
They inspire others to emulate their behavior. If the workplace installs a foosball table in the break room to nurture "collaboration", leaders should be at the table playing the game. If the social leaders are holed up in their cubes or offices, the little foosball men will gather dust and the workplace culture will remain as is.
Individuals can also be the roadblock to change. If people cannot adapt to the culture change, it might be time to let them go. Ed Catmull, the President of Pixar and Disney Animation, did just that after a Disney Animation executive did not understand the cultural shift taking place in his organization.
Values
Workplace culture change starts with the values that the company holds true. Maybe a culture change initiative was established because the company strayed too far from its core values. Maybe there are new values that the company wants to adopt to better reflect its corporate identity.
Regardless, these values are not delivered as an edict from Mt. High. If the new values or restated values are to become part of the workplace culture, they need to be instituted by the leaders and influencers with social clout.
Process
Sometimes it's the process that gets in the way of workplace culture change. Stifling processes can put up barriers between organizations, create tension, and be the motivating factor underlying the change initiative.
Being open to tweak, change, or eliminate processes is a critical part of corporate change initiatives. During a corporate cultural change program, it is important to examine processes, workflow, and the groups that enable or inhibit it.
Process improvement should be an exercise for the entire organization. You don't know where an idea might come from. Take suggestions from all levels, set aside the ones that are grips to see if there is a pattern, and categorize the suggestions into general topic areas. Create discussion groups around the general topic areas. Focus the discussion on specific outcomes, not merely a list of ideas. Once documented, begin to implement the process changes.
Rewards
If corporate cultural change initiatives are to be taken seriously, they should be backed up with significant rewards and incentives.
Even Goldman Sachs has realized that yesterday's culture of 90+ hour workweeks for recent college grads was not sustainable. While the Millennials want to make a difference in their workplace, they do not want to do so at the risk of their health and sanity. As a result, Goldman Sachs has instituted a no work on Saturdays policy for junior bankers. This initiative is incentivized by having junior bankers provide feedback to senior managers on their workload from their immediate management. For managers who do not follow policy and do not make corrections, it will affect their careers.
For a motivated Wall St. banker, that's incentive.
Conclusion
The goal of workplace culture change is to adjust the view of what is "workplace normal." When the cultural influencers and leaders act in a manner consistent with the desired cultural change, those actions will become the new "workplace normal." It is only then that team members will come to accept the new normal and join in, resulting in corporate cultural change.