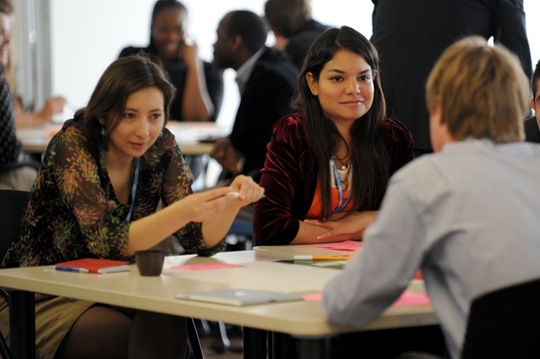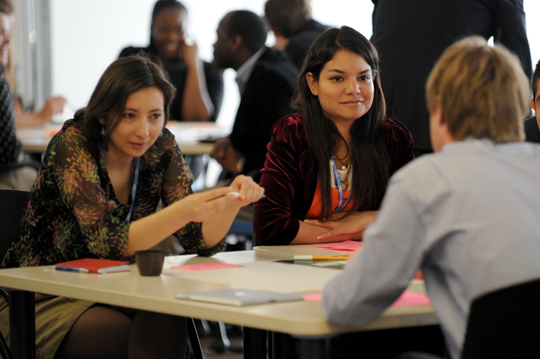 In a recent Harris poll, 67% of Millennials (age 18-34) want to start their own business. However, they are also saddled with student loans that have come due. They still want to do their own thing, but for the meantime, they are satisfied with becoming employeepreneurs – working a day job while trying to build something on the side.
As leaders, employers, and managers, with this type of ambition towards work, what lessons can we learn from Millennials that can be applied to every generation in the workplace – Traditionalists, Boomers, Generation X, Millennials (aka Gen Y) – to keep everyone engaged, communicating, and reaching company goals?
Here are the original 7 lessons we can learn from Millennials.
What are 7 MORE lessons can we learn from Millennials?
Ownership – Millennials want to start their own companies because they want a sense of ownership. They want to lead. Colleges and universities are doing a better job of teaching leadership skills, either in the classroom or through extracurricular experiences, and Millennials want a chance to test their leadership skills. By providing an opportunity to lead, be it a project, a presentation, or a sub-product, it gives Millennials and other generations an opportunity to own something without a formal title of a leader, such as manager, director, or vice president. Ownership increases engagement.
Rule Maker – Entrepreneurship in Millennials is strong because they like to set their own rules. They willingly question the status quo and become agitated by "dumb" rules. Questioning the status quo is not a generation restriction. All generations can speak up, hack the rules, and reinvent arcane processes. What rules are waiting to be broken?
Untapped Talents – Millennials look to start businesses to utilize their untapped talents. Chances are there are many employees of all generations in your organization who have underutilized gifts. Discover the additional skills beyond the accounting, coding, or graphic design that they were hired to do. Use those abilities to further the company's cause. What are your organization's hidden assets?
Play Big – Millennials want to make a difference in the world. They want to play big. They want to put their own dent in the universe. Some members of every generation want to stand up, point to something, and say, "I did this." Find those people in your organization who want to do big things. Put them on the important projects and let them do what they do best. Whose number will you call when the game is on the line?
Learn While Doing – Millennials don't have all of the answers. Really, they will admit it, but it's often behind closed doors. What they do have is an unabashed passion for learning. They use the Internet, search engines, and YouTube videos to figure it out. They tinker and toil until they get it right. They view a lack of knowledge as an opportunity to learn. All generations can take this same approach. We don't have to have all of the answers before we start down an uncharted path. All generations are capable of learning, if they are open to it. What do you want to learn today?
Passion – Millennials desire to start their own companies because it fulfills a passion. Unless yours was the only job they could find, they initially had some passion for your company. Some glimmer of hope existed in their soul to want to work with your company. Each employee, of all generations, had some passion for your organization at one point. What if we could tap that passion to put spirit back into the business? What if you could reignite that kindling of passion that you once had for the business? How will you inject passion into your company's soul?
Recognition – When Millennials' heroes are people like Steve Jobs or Mark Zuckerberg and not pop stars or athletes or politicians, they desire to start their own companies to achieve a level of fame. Recognizing employees, regardless of generation, is critical to engagement. They want to feel the love. They want to know that their work is valued. They want to know that they are not just another number in an HR database. Who are the rock stars in your organization?
—
About the Author:  Todd Brockdorf, is the author of Better than Average: Excelling in a Mediocre World – (Harrogate Publishing 2012)  
He works with organizations, leaders, and frustrated professionals to stand out from the crowd. Connect with Todd on LinkedIn, Twitter, Facebook, and Google+.