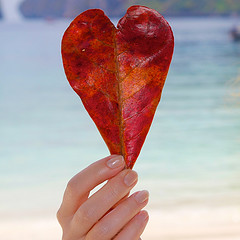 Is there love in your work? I'm not talking about spousal relations or the office love triangle. I'm talking about love between yourself and your work. Do you care enough about your work that your output is given with love?
Every time you send an email, it has your signature on it. Every time you produce a report, it has your name on it. Every time you chair a meeting, it has your guidance. Do you offer it out of love?
What you send out to the world is you – your raw talents and abilities. Do you simply ship it out the door with a carefree "good enough?" Or is it elegant, clean, and simple to understand? Do you take the time to make it shine?  Is it an accurate mirror of who you are?
Every interaction. Every connection. Every output is your mark. Are you offering it with love?
QUESTION FOR YOU –
Does your work reflect who you are?
SOMETHING FOR YOU –
For the awesome first chapter of the forthcoming book Better than Average: Excelling in a Mediocre World, send an email to me and you score it for free!
_____
Todd Brockdorf
Better than Average Guy
Author, Speaker, Consultant
[email protected]